The Line of Succession
The Line of Succession #1
Harry F. Rey
Andrew's dedicated his life to defending his secret lover, Prince James. But can their love survive his twin sister Princess Alexandra's schemes in the ensuing battle for the British crown?
Families are built on secrets, but when it's the royal family, the stakes—and the secrets—can be deadly.
Fifteen years ago, Prince James's father, Prince Richard, was killed in a mysterious helicopter crash, along with his secret Irish lover. The young James became heir to the British throne over his twin sister, Princess Alexandra.
With Queen Victoria II turning ninety, James's personal life, now that he's thirty, has come more into the public spotlight as he's expected to marry and produce an heir. Known for his playboy lifestyle, he'd gladly accept that reputation to hide the truth that he's gay and in a secret long-term relationship with his best friend and press secretary, Andrew.
His twin sister knows his secret, and plans to use it to create a scandal that will help her take the crown for herself, but her plans rely on trust, and she will soon learn her allies are not as trustworthy as she thought. Will James win his throne, while keeping the love of his life? Or will the monarchy topple in the face of naked ambition and public scandal?
The Line of Succession is a 38,000 word erotic romantic drama. If you love TV's The Crown or The Royals, then you'll love this deliciously sly royal drama filled with sex, secrets, and lies.
Buy The Line of Succession now and dive into a royal family of secret gay lovers, ambitious lusts for power, passions for revenge and hidden secrets that will shake the monarchy to its very core. This isn't your real-life fairy-tale wedding; this is a royal family at war.
Purchase your ebook copy now:
Purchase your paperback copy now: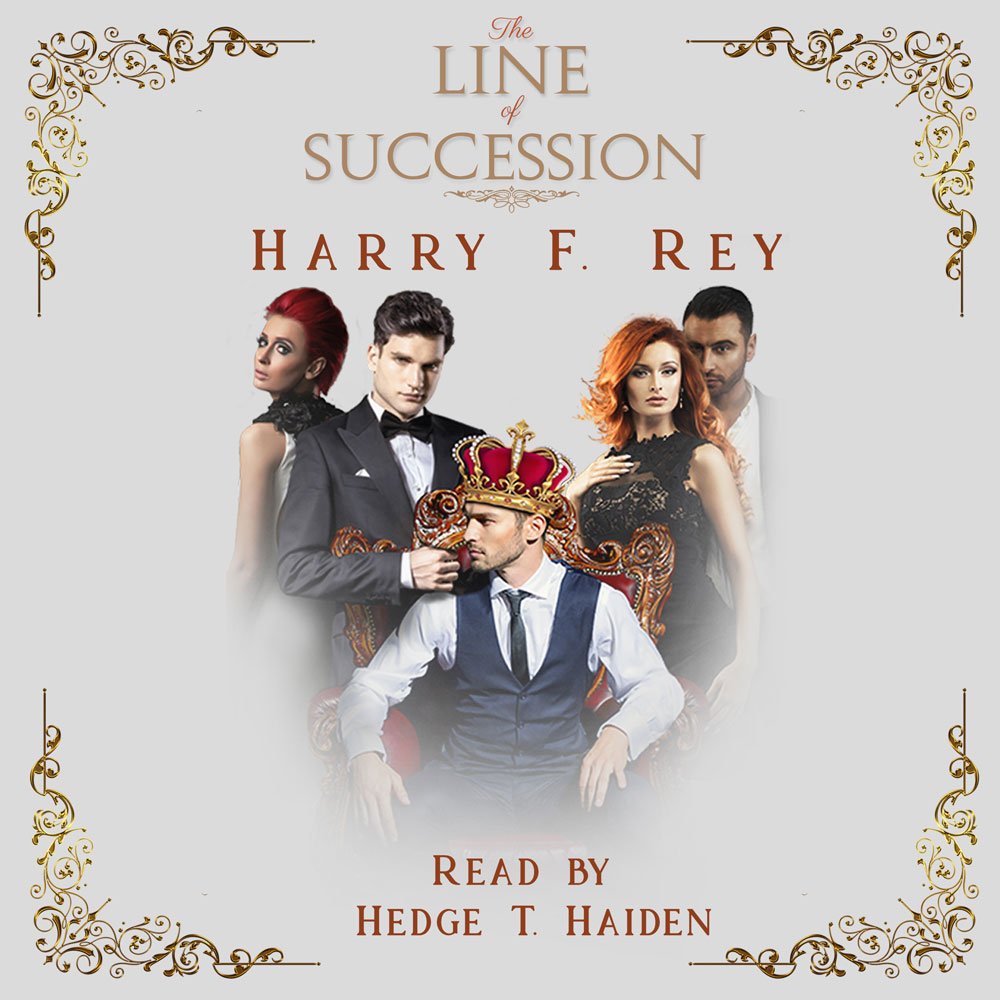 Also available as an audiobook, narrated by Hedge T. Haiden!
Listen to a preview below!