The Revenge of Count Shagula
Tales of Monsterotica #6
Justin MacCormack
Jonathan Woodcock has finally returned home – but he is not yet safe as the world's naughtiest vampire, Count Shagula, pursues him relentlessly, eager for just another nibble. Will Woodcock be able to come out on top once again, or will Shagula have his wicked way with our beloved hero?
After months of travel, fighting evil groping ghouls and feisty Frankensteins, Jonathan Woodcock has finally returned home! Having escaped from the distant castle of Count Shagula and the vampire's very naughty sex dungeon, Jonathan is happy to get back to his cozy hamlet in England and perhaps, finally, have a decent cup of tea.
But all is not well back home, and it's not just brexit that's causing trouble! Some sinister figure is skulking around the countryside, bothering young men and nibbling on their naughty bits! And this time it isn't your humble writer – honest! No, it seems that the cock-hungry Count has followed our brave hero home like an eager puppy.
Will our submissive Jonathan finally put his foot down and drive his wooden shaft up the Count's dark places once and for all?
The Revenge of Count Shagula is a 15,000-word novella.
"Things that go hump in the night" - James Wallis
* * * * * - Matt Wingett
"Welcome to the crazy, sexy, cool universe of Justin MacCormack. He has taken on some of the great classic horror stories and given them a twist and a turn. His versions are making me laugh, and I find them witty and very entertaining." – Miss Betty
Buy your ebook copy now: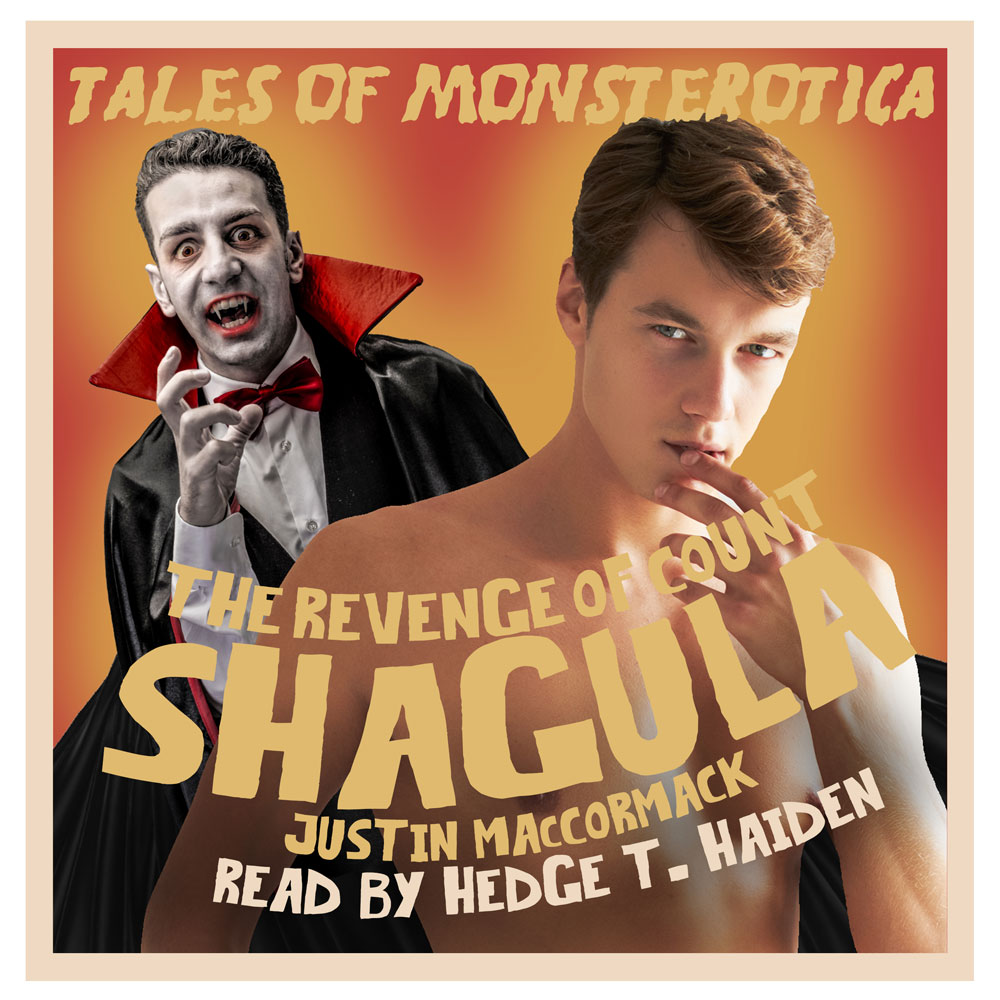 Also available as an audiobook, narrated by Hedge T. Haiden!
Listen to a preview below!