The Castle of Count Shagula
Tales of Monsterotica #1
Justin MacCormack
Travel with Jonathan Woodcock on a twisted journey to Castle Shagula, where the infamous vampiric count is hungry for an altogether different kind of life fluid!
High in the Transylvanian mountains looms Castle Shagula, the home of an infamous vampiric count with a thirst for the life fluid of young men. And Jonathan Woodcock is on his way there!
Stay beside Jonathan as he explores the terrors of Castle Shagula and experiences the horrors that go bang in the night. Can he can survive Count Shagula's seductive attempts to get after his own different sort of life fluid? Witness as Jonathan works to uncover the mysteries at the heart of THE CASTLE OF COUNT SHAGULA. (It isn't mysterious at all, really. It's sex. Lots and lots of sex.)
TALES OF MONSTEROTICA
A new line of comical erotic romps featuring the classic and not-so-classic monsters of book, stage and screen, written by Justin MacCormack, author of "Diary of a Gay Teenage Zombie" and "Hush: A Horror Anthology".
The Castle of Count Shagula is a 14,000-word novella.
Purchase your copy now: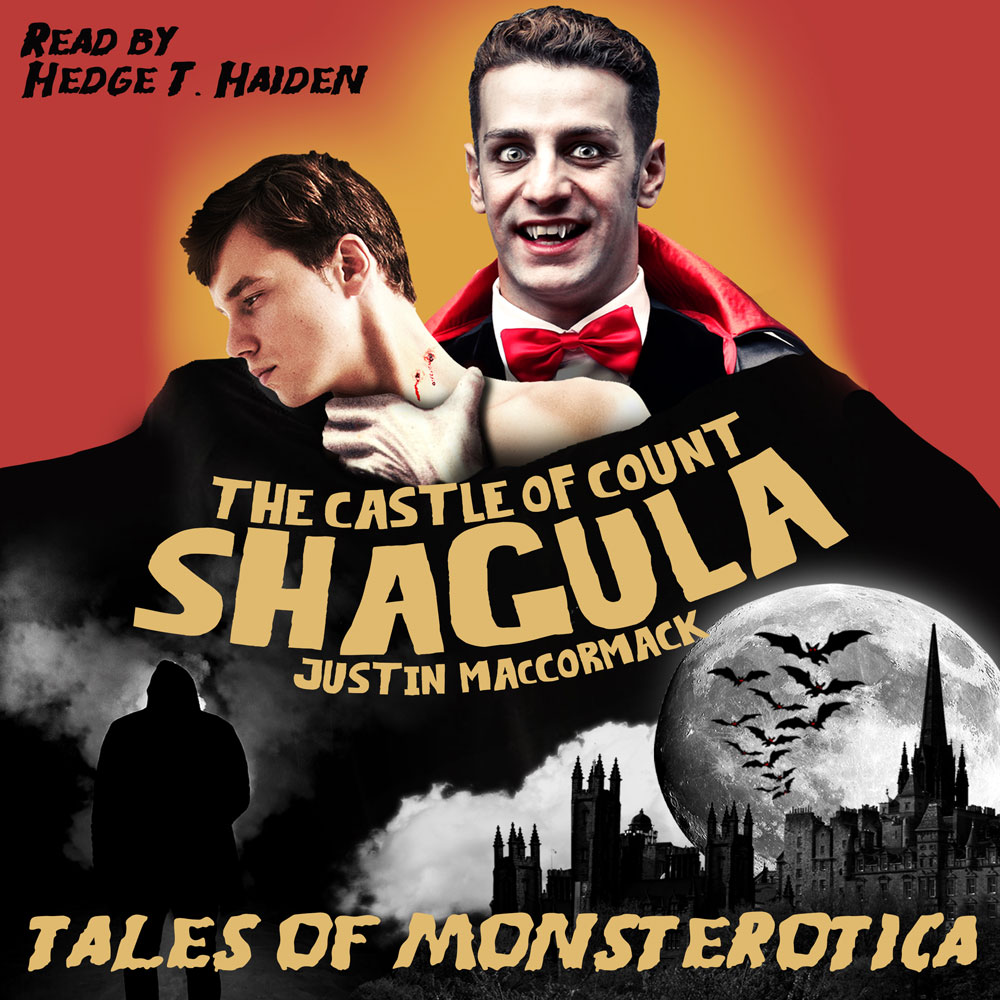 Also available as an audiobook, narrated by Hedge T. Haiden!
Listen to a preview below!