Struck: The Lightning Project
The Lightning Project #1
Victoria Kinnaird
Ethan Thorn is a lot of things. The heroic type isn't one of them.
A hacker with a tendency to self-isolate too much, Ethan is desperate for something different in life, something more exciting than the sleepy town of Orchard Side. Being "Struck" and waking up in a secret government facility in a New York skyscraper certainly wasn't what he had in mind.
Against his will, he's now part of The Lightning Project, a government program to turn average teens into crime-fighting superheroes. As much as Ethan hates it, there's one thing he secretly loves about it: Adam, the project leader. He's a sweet, shy, boy-next-door type, certainly not someone Ethan should be interested in. Nonetheless, Ethan finds himself drawn to Adam.
Faced with a devastating secret from The Lightning Project's past, Ethan comes up against the most difficult choice of his entire life. Does he take his place as a member of the team, accept his destiny as a superhero, and bury the part of him that questions authority at every turn? Or does he go back to the life he hated in Orchard Side?
Struck: The Lightning Project publishes on Friday May 28!
Pre-order your ebook copy now:
Paperback buy link will be available on publication day:
Click here for Victoria Kinnaird's Deep Desires Press page.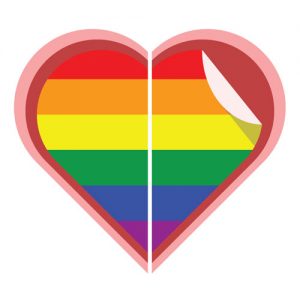 Struck: The Lightning Project is published by Deep Hearts YA, the young adult imprint of Deep Desires Press. For more information on Deep Hearts YA, please click here to visit the website.