Dog Days
Marie Fox
Love hurts, and James Harper has the scars to prove it.
Six years after the disastrous end of the relationship that almost got him killed, James Harper is happy. He has healed most of his physical and mental scars, has amazing friends, his writing is finally getting noticed, and he loves his job at the dog kennel. And the best thing of all? He's managed to keep his heart locked away, safe from anyone who could possibly hurt him again.
But then Aiden Cross enters his life. Tall, blond, gorgeous, and with a great pup named Clover, James can't help but dream about putting a collar around Aiden's pretty neck. But Aiden unleashes more than just dreams and the nightmares keeping James awake remind him exactly why he vowed to never submit to love again.
Unable to escape Aiden and his own desires, James has to decide whether a second chance at happiness might be worth the risk. And the pain.
Purchase your ebook copy now:
Purchase your paperback copy now: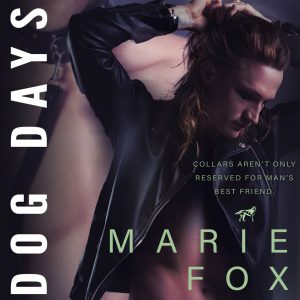 Also available as an audiobook, narrated by Hedge T. Haiden!
Listen to a preview below!