I Was A Gay Teenage Zombie
Alison Cybe
Jay was perfectly normal for an awkward, antisocial, gay teenager. Until he was bitten by a zombie boy.
"Y'know, if I was a sexy type of undead, like a vampire or something, I'm sure I'd have some kind of supernatural power to bring any guy I liked under my charismatic control. Best I can hope for is to not decompose over someone's shoes. How romantic."
And you thought it was hard coming out as gay... Jay was a perfectly normal teenager, like any other awkward, antisocial, gay teenager. Until he was bitten by a mysterious zombie boy.
Now, Jay has far more on his mind than he can handle. Not only is he struggling to keep his troubled family together and deal with his unfulfilled love for the hottest guy in school, he also needs to keep in check his urge to devour human flesh. All the while making sure his decomposition doesn't show. As if he wasn't already enough of an outsider…
This unique story offers a fresh and exciting new twist on the young adult LGBT coming-of-age comedy horror tale. Shockingly aware and witty, this thrilling tale by acclaimed horror and dark fantasy author Alison Cybe dishes up side-splitting laughter, stomach-churning horror, heart-rending drama and everything you'll need to know about growing up when you just don't fit in.
Purchase your ebook copy now:
Purchase your paperback copy now:
Click here for Alison Cybe's Deep Desires Press page.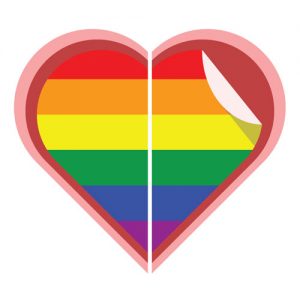 I Was A Gay Teenage Zombie is published by Deep Hearts YA, the young adult imprint of Deep Desires Press. For more information on Deep Hearts YA, please click here to visit the website.