Tales of Monsterotica
Anthology Collection Book One
Justin MacCormack
Jonathan Woodcock tours the erotic world of monsters: the kinky Count Shagula who lusts after his fluids, the sinister Doctor Wankenstein and his romp-pounding hunk, and the charming mummy whose restrictive bindings pull him face-to-crotch.
When the budding and sexually-repressed young accountant Jonathan Woodcock was sent to the distant lands of Transylvania, he expected only a dull and uneventful trip. Instead, he began a series of erotic adventures that would see him go up against the greatest monsters of history!
Travel with Jonathan as he explores the kinky terrors of Castle Shagula and experiences the vampiric Count who lusts after a different sort of life fluid! Watch as poor Jonathan experiences the sinister experiments of the crazed Doctor Wankenstein and the rump-pounding terror of the scientist's home-built hunk! Shriek in fear as young Mr Woodcock comes face-to-crotch with the tight restrictive bindings of the mummy, and the preternatural charms of an ancestral deity of carnal knowledge!
TALES OF MONSTEROTICA
A line of comical erotic romps featuring the classic and not-so-classic monsters of book, stage, and screen, written by Justin MacCormack, author of "Diary of a Gay Teenage Zombie" and "Hush: A Horror Anthology".
Purchase your ebook copy now:
Purchase your paperback copy now: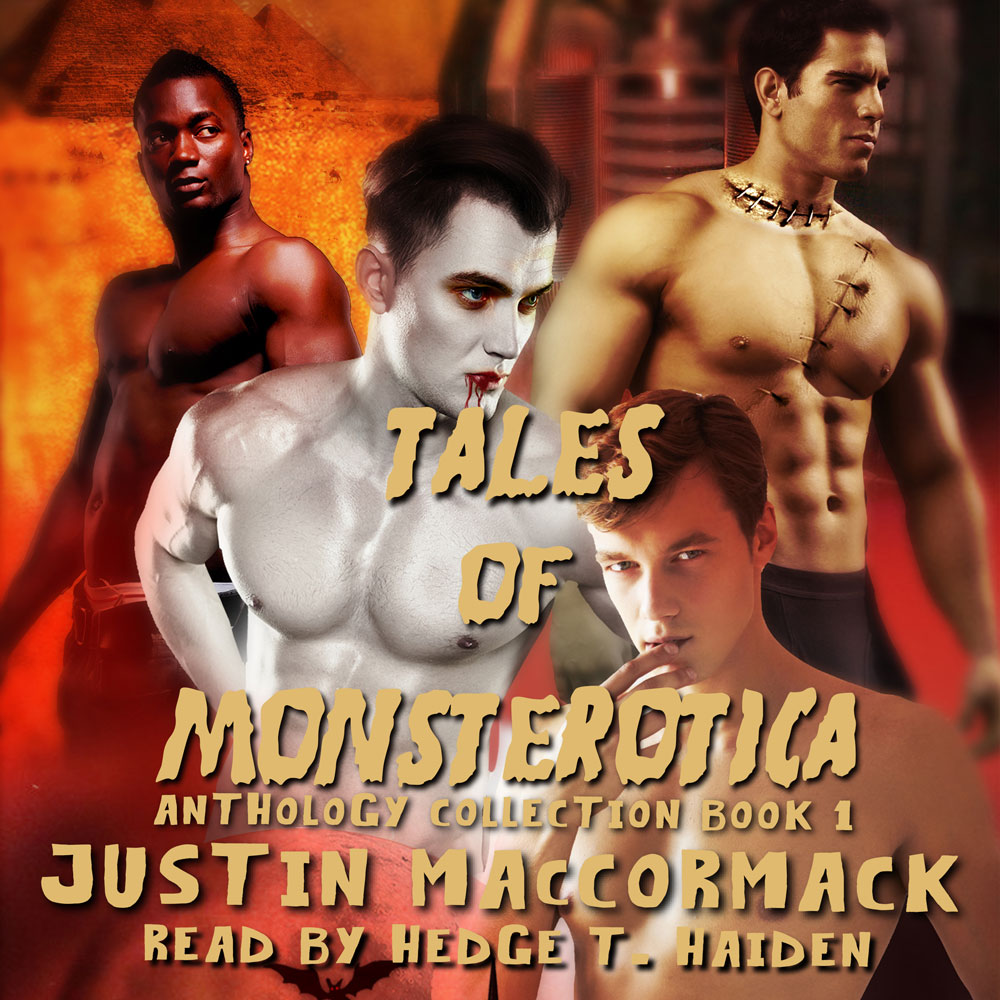 Also available as an audiobook, narrated by Hedge T. Haiden!
Listen to a preview below!