Touchy Feely Sweet Thing
Happy Lucky Everything, Book Two
Kieran Frank
Jayden has dropped his ex, Kail, but he deserved it, even if it leaves Jayden feeling lonely. His bestie, Sasha, is going out of state for college next year, creating a countdown for the end of their friendship. Ollie continues to capture Jayden's heart, but that boy isn't around much these days. Gracie, a Christian extremist with a hate-on for Jayden, just keeps making his life worse. And his mother doesn't seem to care about anything except her new boyfriend, Mitch.
Now, there's someone new who enters Jayden's life...
Geoff is an exchange student from Germany. He's staying with Sasha and her family—and he seems to be taking Jayden's place in Sasha's life. Maybe that countdown to the end of their friendship is already over? But as Jayden forces himself to learn to like Geoff, he learns he might like him a little more than he wanted to. Jayden's heart belongs to Ollie, but Ollie's not around enough. Geoff, though...
Ollie started as Jayden's squish, then became a crush. But will he also be that special sweet thing that gives Jayden all the feels? Or will Geoff claim that space in Jayden's heart instead?
Buy your ebook copy now:
Buy your paperback copy now:
Click here for Kieran Frank's author page.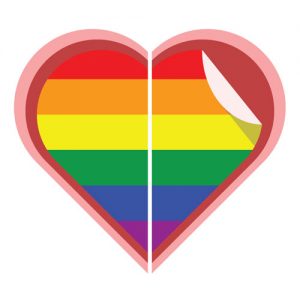 Touchy Feely Sweet Thing is published by Deep Hearts YA, the young adult imprint of Deep Desires Press. For more information on Deep Hearts YA, please click here to visit the website.