Gay Love and Other Big Disasters
Jordan and Benjamin Forever #3
Dylan James
Jordan and Benjamin's love story has always been like a fairy tale.
What they don't realize is that old fairy tales often have a bad ending.
Freshly home from their first year of university, Jordan and Benjamin are looking forward to reconnecting with family and friends and growing even closer as a couple. But Jordan's parents are fighting like they've never fought before, their friends are moving forward in their relationships in ways that make Jordan doubt his own, and all the subtle differences between straight and gay relationships start to become loud warning signs that his fairy tale love with Benjamin is headed toward disaster.
There's one thing that can get him through all of this—opening up to Benjamin and telling him his deepest fears—but Jordan is too afraid to do so. If he exposes the cracks in their relationship, will Benjamin conclude it's unsalvageable?
Purchase your ebook copy now:
Purchase your paperback copy now:
Click here for Dylan James's Deep Desires Press page.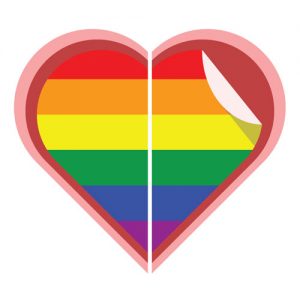 Gay Love and Other Big Disasters is published by Deep Hearts YA, the young adult imprint of Deep Desires Press. For more information on Deep Hearts YA, please click here to visit the website.