Hunting Rabbits in the Dark
S.W. Ballenger
Hawk has the perfect life with the perfect girlfriend that he's loved since seventh grade. He's built his whole world around her, and he knows that once they graduate and enter the adult world, he's going to marry her and they're going to start a family.
This rock-solid life is shaken after a chance encounter with his former childhood best friend, Gabe. He's now the quarterback of the rival school's football team, tall, rugged, handsome...all of which awakens feelings Hawk thought he'd buried long ago.
When tragedy destroys Hawk's perfect world, he turns to the only one that can help him through—Gabe. With his best friend's help, will Hawk be able to rebuild his world and regain his footing? Or will he sink so deep into depression that he'll never escape?
Publisher's Note:
Hunting Rabbits in the Dark takes place in a small town in Arkansas. It's set five years after the events of A Boy Remade, but can be read as a standalone. This novel explores teen grief, depression, bisexuality, and love.
Buy your ebook copy now:
Amazon (also part of Kindle Unlimited)
Buy your paperback copy now:
Click here for S.W. Ballenger's author page.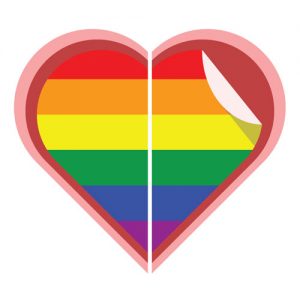 Hunting Rabbits in the Dark is published by Deep Hearts YA, the young adult imprint of Deep Desires Press. For more information on Deep Hearts YA, please click here to visit the website.