Gay Love and Other Christmas Magic
Jordan and Benjamin Forever #2
Dylan James
Can Christmas magic reunite two sets of young lovers before the night is over?
It's been six months since Benjamin finally came out and publicly declared his love for his long-time best friend Jordan. And in those six months, so much has changed. They've both moved out, living in the university dorms, and they're both overloaded with homework.
Although heading home on separate flights for the holiday, they still plan to spend this Christmas—their first as a couple—together, making up for the months of limited boyfriend time. But, when the snowstorm of the century hits New York City, Benjamin is stranded at the airport, with Jordan trapped at school. Unable to get in contact with each other, this very special first Christmas seems destined to be the worst one ever.
While Jordan is devastated, believing Benjamin to have already left the state, Benjamin is determined to get back to the dorms and into the arms of his boyfriend. The perilous trek through New York City is beset with obstacles all along the way, and he worries he'll never make it back to Jordan. Yet, a little Christmas magic, and help from a few strangers, teach Benjamin not only is the impossible within reach, but that his relationship with Jordan is the best Christmas present of all.
This very special holiday follow-up to the bestselling Gay Love and Other Fairy Tales is a heartwarming journey that uncovers the true meaning of Christmas.
Purchase your ebook copy now:
Purchase your paperback copy now:
Click here for Dylan James's Deep Desires Press page.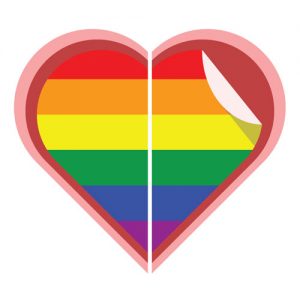 Gay Love and Other Christmas Magic is published by Deep Hearts YA, the young adult imprint of Deep Desires Press. For more information on Deep Hearts YA, please click here to visit the website.