Drag Queens, Emo Teens & Big Dreams
Muscles and Mascara #1
Dylan James
For Corbin, his secret double-life as a drag queen is the escape he needs from his oppressive life as the son in a hyper-masculine family. But that escape comes to an end when his older brother finds out his secret.
Corbin has two secrets.
The first secret is that he's gay. He's known it for a while now and six months ago he met a cute guy and they've been dating ever since. But he can't tell anyone. His father is like a one-man Marine recruitment poster and has made every effort to raise Corbin to be an alpha male. If he finds out Corbin is gay, he'll forbid Corbin from seeing his boyfriend, dooming the relationship to an unhappy end.
The second secret is that he's a drag queen. On Sundays he heads to the queer café and dons his best dress, wig, and heels, and becomes Misty Rain, putting on a captivating show to an adoring crowd. While coming out as gay would lead to a crack-down from his Dad, the punishment for putting on a dress and heels would be ten times worse—he'd be shipped off to military school and there'd be absolutely no hope for Corbin and his love.
So far, Corbin has managed to keep his secrets.
But when his older brother comes home while on leave from the Marines, he happens to catch the drag show featuring Corbin—and he spots his brother right away.
Corbin's perfectly structured life and his big dreams are all about to come crashing down.
Buy your ebook copy now:
Buy your paperback copy now:
Click here for Dylan James's Deep Desires Press page.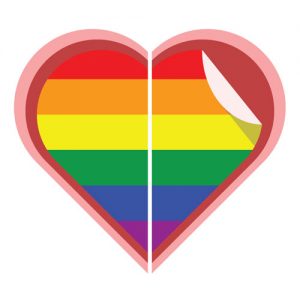 Drag Queens, Emo Teens & Big Dreams is published by Deep Hearts YA, the young adult imprint of Deep Desires Press. For more information on Deep Hearts YA, please click here to visit the website.