Frankenstein Builds a Boyfriend
Fangville High #1
Dylan James
After humiliation at the hands of Fangville High's sexiest incubus, Victor Frankenstein is determined to get his revenge...and a cute boy.
Victor Frankenstein is having the suckiest junior year at Fangville High.
He'd always been content with his place in school—he has his best friend Igor, the occasional date with a cute werewolf, and his grades are decent. It's never really bothered him that he's on the lowest level of the school's social hierarchy.
But all of that changes when an incubus wants to make out with him. Not just any incubus, but the hunkiest and most popular incubus at school. Just as Victor thinks his life is going to get way better, it all comes crashing down when he learns this is all a joke and the punchline is Victor being humiliated in front of the entire school.
Now he's on a mission—to exact revenge on the incubus, to score an even hotter boyfriend, to climb to the top of the social ladder, and to claim his destiny as the most awesome mad scientist ever.
How will he accomplish all this? By building the boyfriend of his dreams from spare parts he and Igor dig up at the cemetery.
That'll work.
Right?
Purchase your ebook copy now:
Purchase your paperback copy now:
Click here for Dylan James's Deep Desires Press page.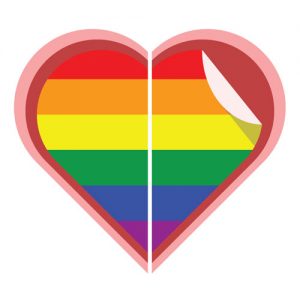 Frankenstein Builds a Boyfriend is published by Deep Hearts YA, the young adult imprint of Deep Desires Press. For more information on Deep Hearts YA, please click here to visit the website.