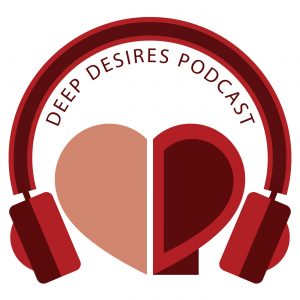 Deep Desires Podcast
Join us each month as we catch up with your favorite authors of romance and erotica. Cameron D. James, publisher at Deep Desires Press and author of gay erotica and M/M erotic romance, hosts guest authors every month. We'll chat about books and the writing process and have a lot of fun along the way.
New episodes are posted on the first Saturday of the month and are available on Apple Podcasts. (We expect to have wider distribution in the coming week, so check back for updates!)
Episodes are posted below, or click on one of the buttons to find us on your favorite podcast platform.
Subscribe to the Deep Desires Podcast on: